The Centre for Urban Research (CUR) is directly responding to the globally important need to shape cities that are environmentally, socially and economically sustainable.  CUR is strongly committed to inter-disciplinary research, with staff expertise in urban planning, geography, economics, environmental sciences, history, and sociology.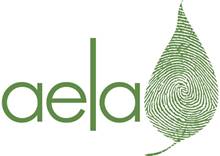 The Australian Earth Laws Alliance (AELA) is a national not-for-profit organisation whose mission is to increase the understanding and practical implementation of Earth centred governance in Australia, with a focus on law, economics, education, ethics and the arts. AELA's work is inspired by the theory and practice of Earth jurisprudence, which is a governance philosophy and growing social movement.

The New Economy Network Australia (NENA) is a network of individuals and organisations working to transform Australia's economic system so that achieving ecological health and social justice are the foundational principles and primary objectives of the economic system.